What is Neuropsychology?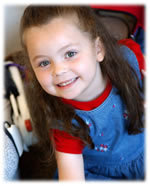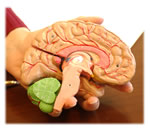 Neuropsychology is the study of the relationship between the brain and human behavior.
A neuropsychologist is a licensed psychologist with specialized training in how brain functions and systems affect learning, behavior, and development.
Neuropsychological evaluations are frequently recommended when patients experience problems involving concentration, thinking or memory. Neuropsychological evaluations are highly sensitive to subtle cognitive difficulties. They are very useful in determining which areas of the brain have been affected by an injury or disease and how it will impact the patient's daily life. Neuropsychological evaluations are also powerful tools in treatment planning and for monitoring recovery.
Further, some individuals seek neuropsychological evaluations to obtain a "baseline" of their current level of functioning and to get a better understanding of themselves and their unique personality and neurocognitive profile. Individuals can use this information to make themselves more effective at work and in their personal relationships, using their strengths to compensate for weaknesses.
The result of the evaluation is diagnostic clarity and a treatment plan tailored to the patient's unique personality and neurocognitive profile. This information is discussed at a feedback meeting and is detailed in a written report. The report includes specific, individualized recommendations that have been shown to be effective for similar individuals. Interventions can be implemented in concert with existing professionals (e.g., educators, psychologists, physicians) and with referrals and new resources introduced by the neuropsychologist.